The Albany School District has an immediate, full-time, opening for a Paraprofessional. Paraprofessionals assist students with their educational, emotional, social, and physical needs in regular and special education. Interested applicants can apply online at wecan.waspa.org. Please contact
shari.berget@albany.k12.wi.us
for additional information.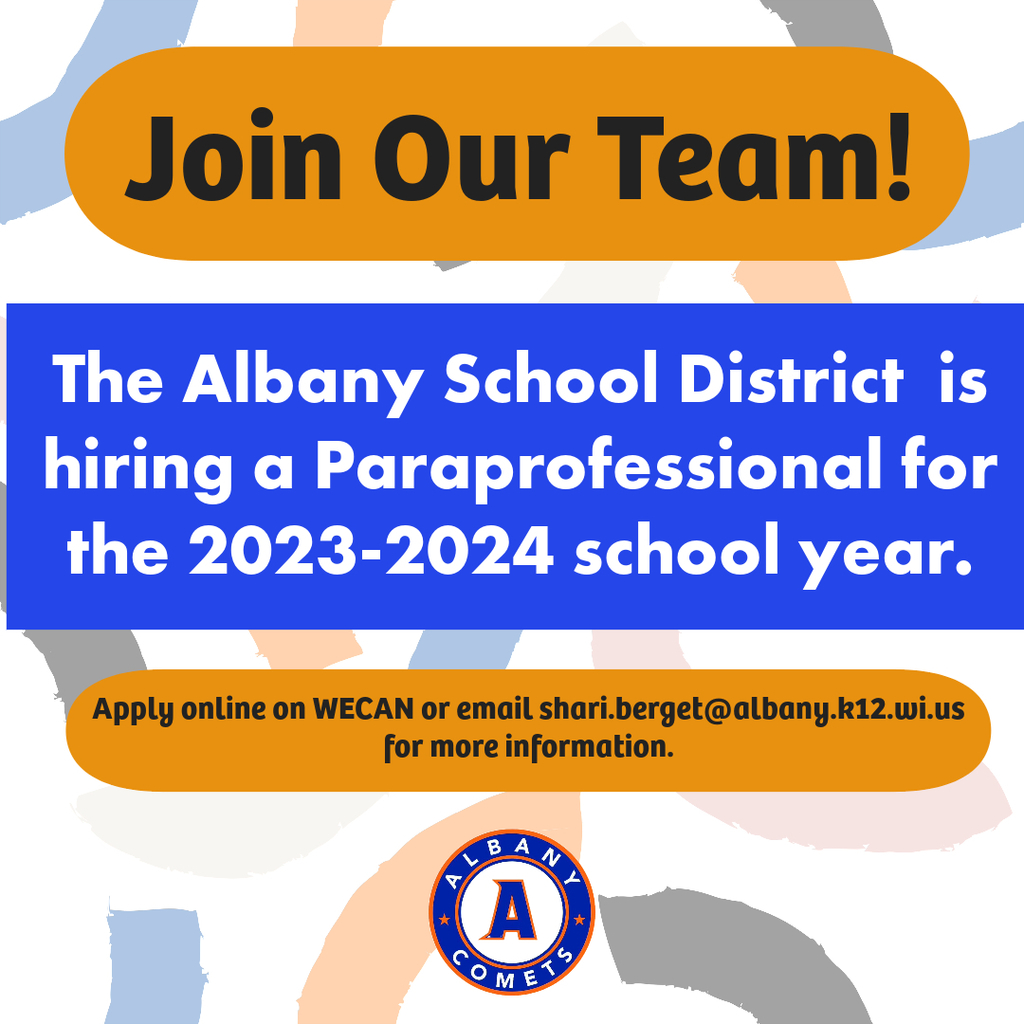 Back to School Night is tomorrow August 29th from 5:00 - 7:00. Students can come to meet teachers, drop off supplies, and take school pictures. Dinner will be provided thanks to our community partners through the Albany WI Chamber. We can't wait to see you there!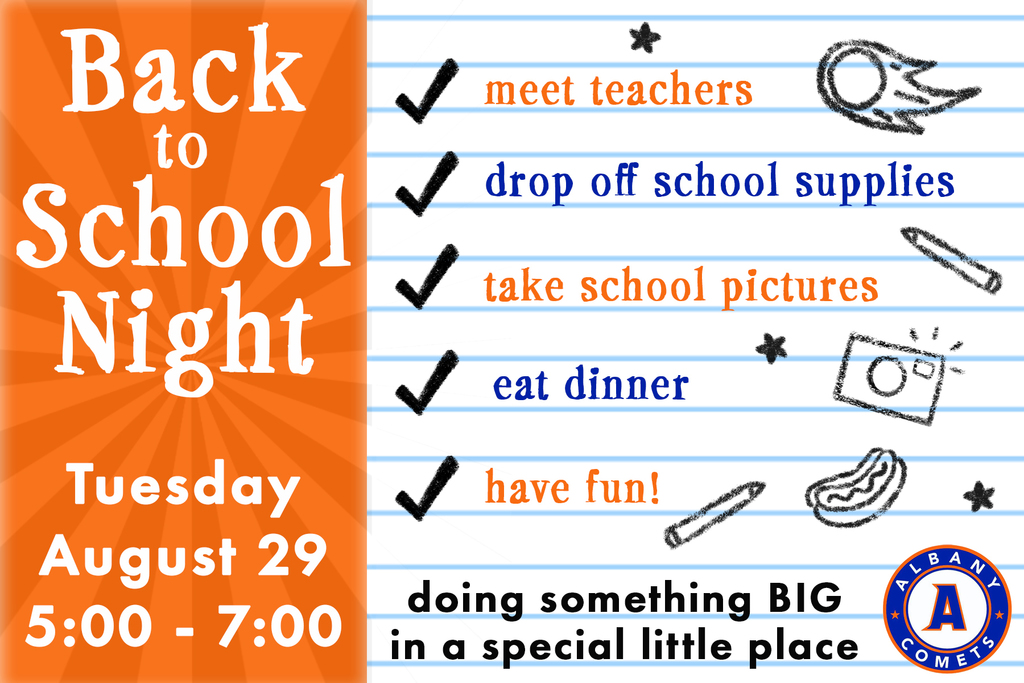 The Parkview-Albany JV football game that was scheduled for Monday, August 28th @ Belleville HS has been canceled. (Game won't be rescheduled!)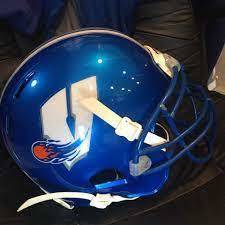 The Parkview-Albany JV football game that was scheduled for Monday, August 21st @ Fall River HS has been canceled. (Game won't be rescheduled!)

It's opening night for Parkview-Albany HS football! Get to Parkview HS TONIGHT (Thursday, August 17th) for the varsity football season opener. Game time is 7:00pm vs. Fall River/Rio and our football team needs your support. Good luck to all of our COMET & VIKING players and coaches. May your hard work and dedication in the offseason show tonight on the gridiron.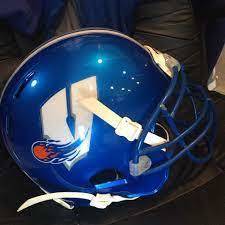 Backpacks and school supplies are now available at the District Office for those that need Back to School resources.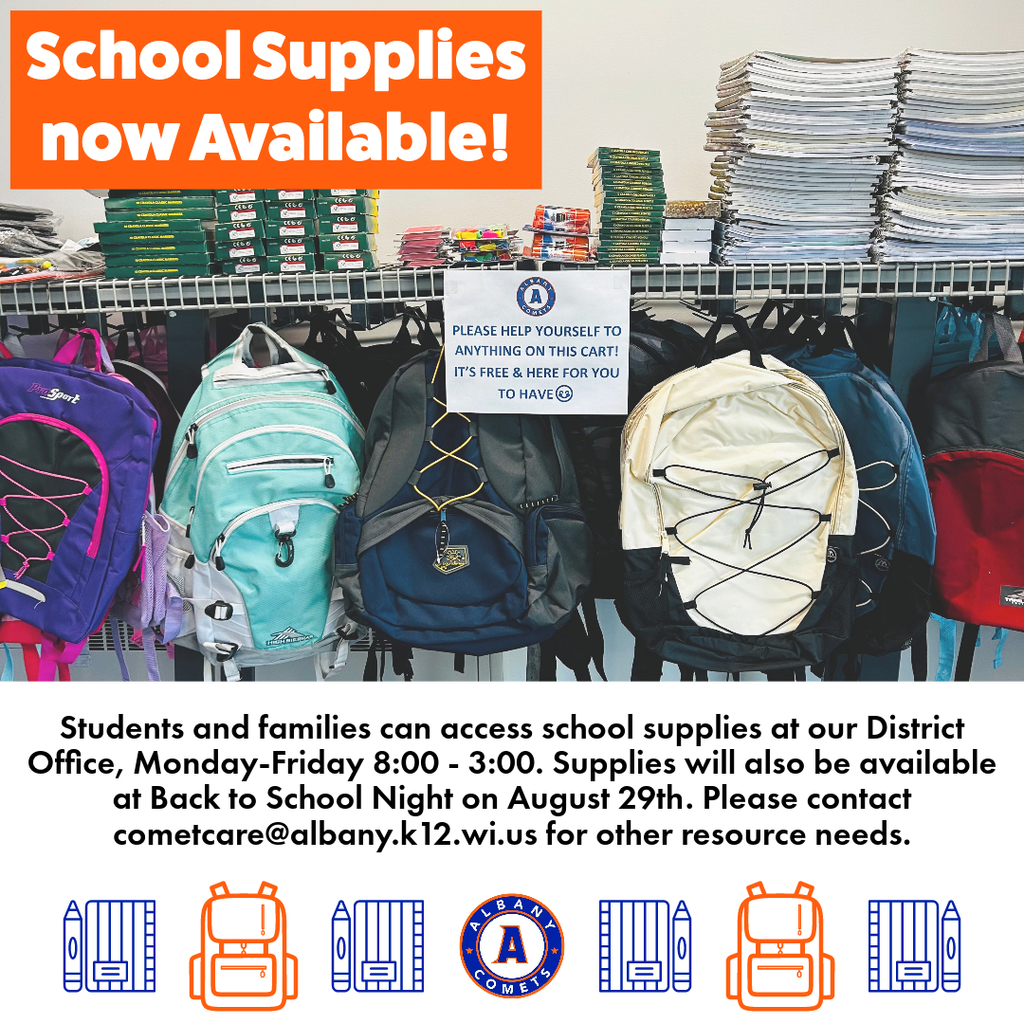 Click the image below to learn about a Parent/Caregiver Night Out at the Ludlow Mansion in Monroe!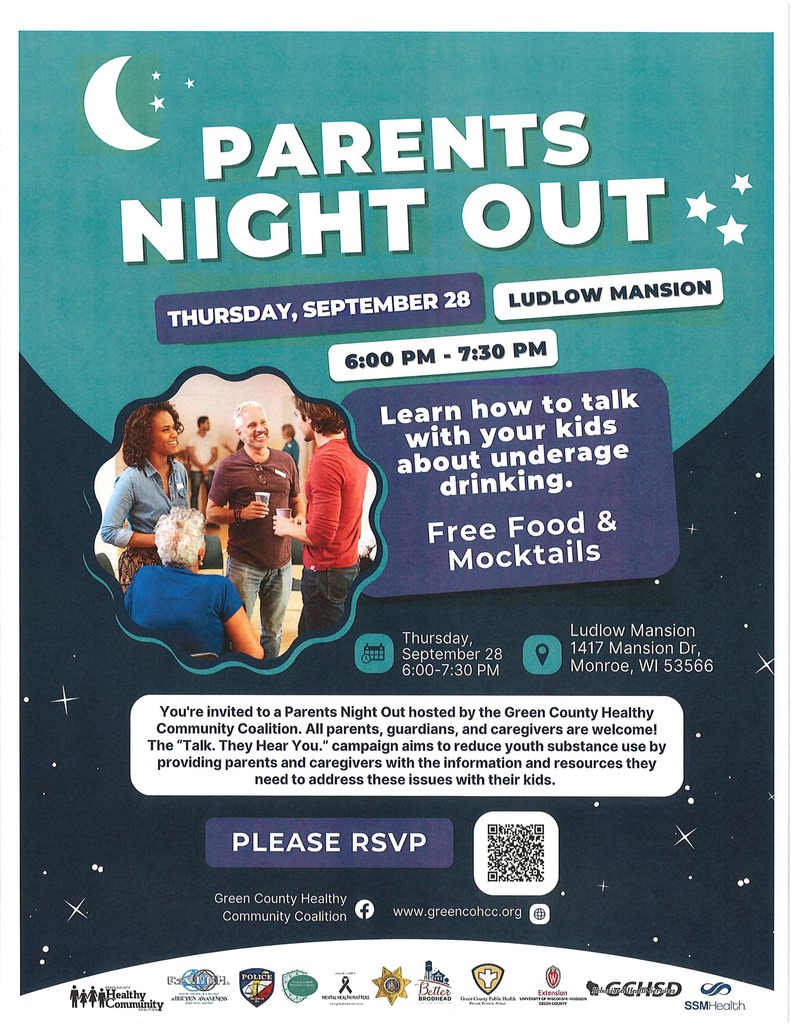 IMPORTANT BUS REMINDERS We are rolling into a new school year very soon! Please read important reminders for all of our bus riders! Please click the image below to read.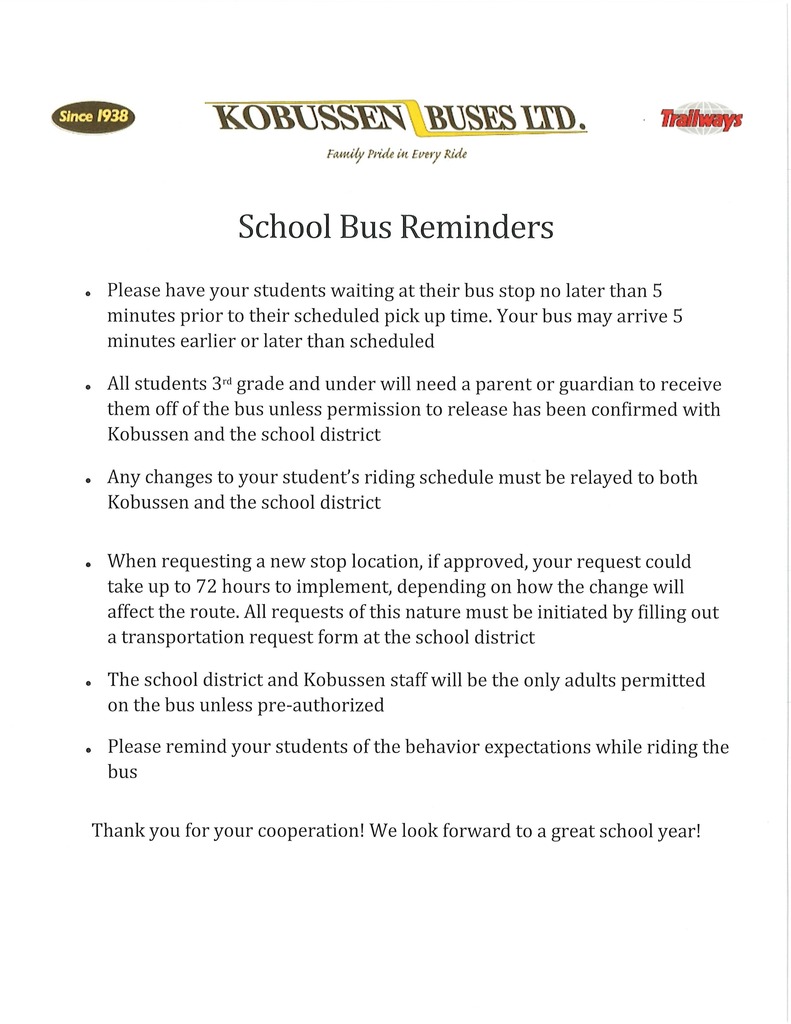 The Albany School District is proud to welcome the newest members of our staff. Each of these individuals brings a love for students and will undoubtedly make outstanding contributions to our district and community. We look forward to many years of service together. Appearing from left to right: Signe Doyle (School Counselor), Casi DeVries (4K Teacher), Jessica Robl (In-District Substitute), Maggie Strehlow (Food Service Director), Kris Evans (HS English), Will Soderberg (In-District Substitute), Jimmy Karolek (6-12 Instrumental and Choral Teacher), Alyx Hach (Speech and Language Pathologist), Felicia Caldwell (Paraprofessional), Alison LaPointe (Paraprofessional). Not currently pictured: Jan Brewer (Food Service) and Jen Wichita (Spanish) Welcome to the family! Go Comets!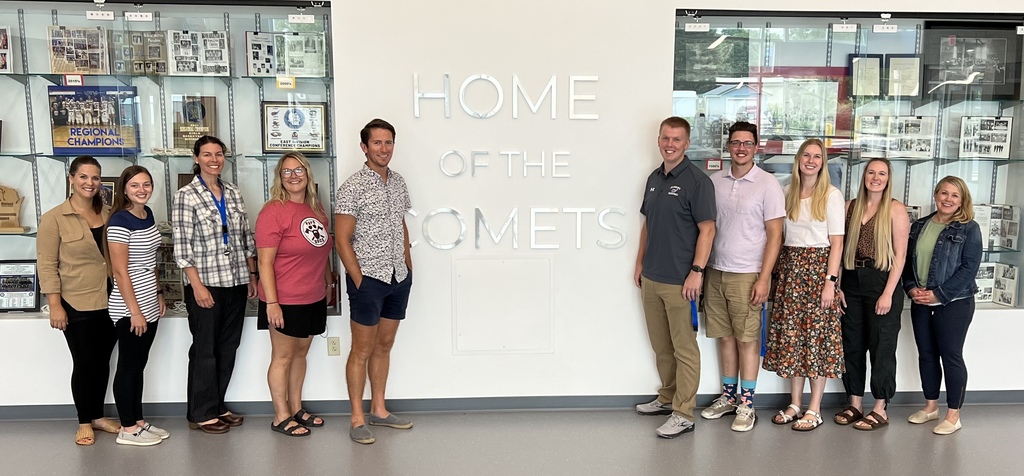 Once again this year Albany HS letter jackets are available for purchase at SEW MANY THREADS in Evansville, WI. Sandy Franklin is the owner of SEW MANY THREADS and is very accommodating to all your letter jacket needs. Men & women styles are available and samples to see and try on are available in store. If you anticipate earning a letter or want a letter jacket by a specific date/holiday, please stop in and place your order ahead of time so that the jacket can be delivered by the desired date. (Some sizes may need 4-6 weeks from order date to be delivered) Below are the store hours, address, & contact information for any further questions. Let's show our COMET SPIRIT by purchasing and wearing AHS letter jackets with pride! GO COMETS!!! SEW MANY THREADS 801 Brown School Rd. Evansville, WI. 53536 (608) 882-0287
sewmanythreads@ymail.com
www.sewmanythreads.net
Hours: M-F 9:00am-5:30pm Sat 9:00am-Noon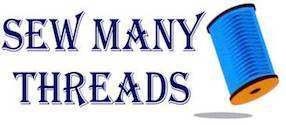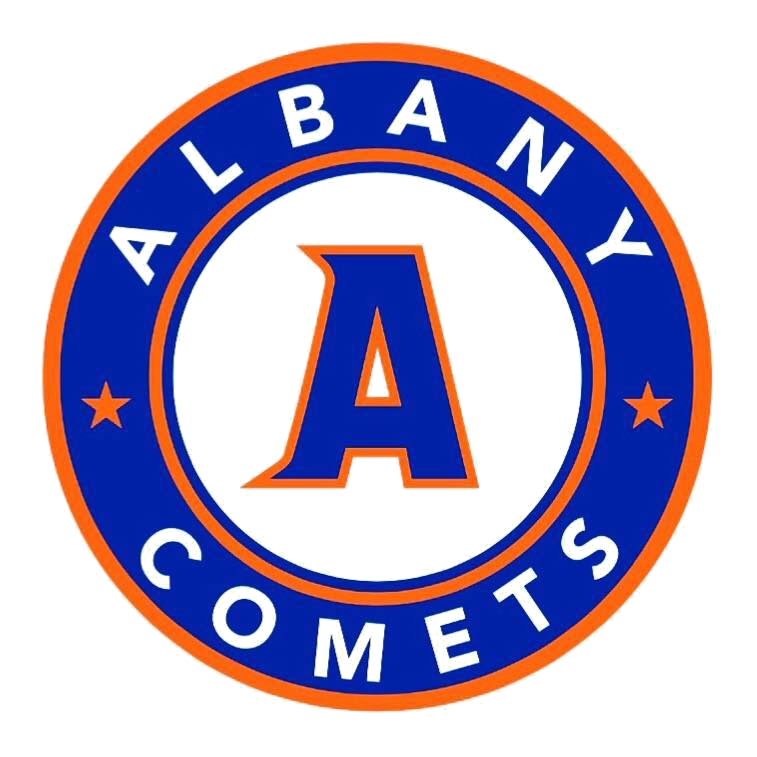 2023-2024 FEES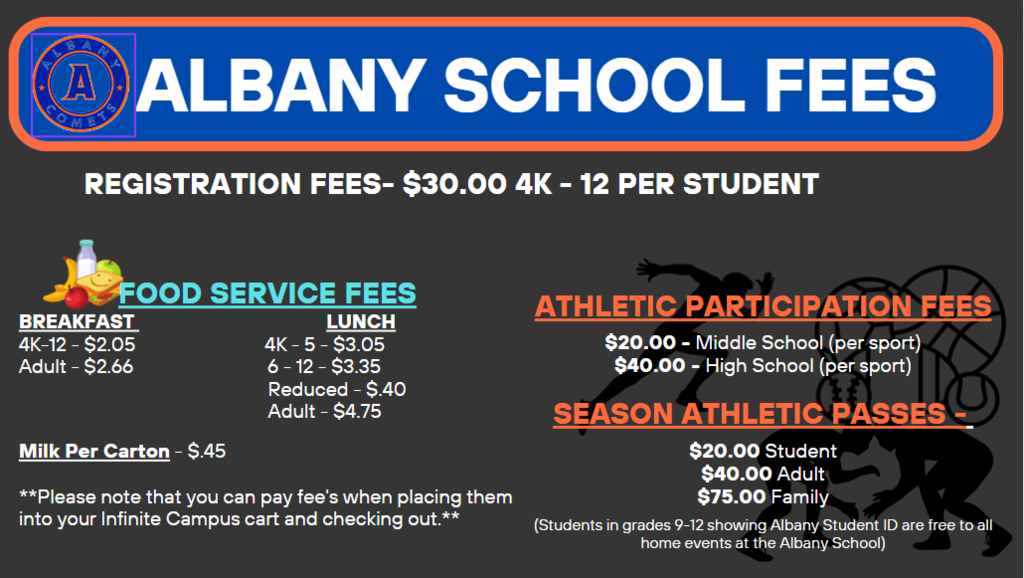 Hope you all are enjoying your summer break. School is right around the corner and we are excited to see you all! Here is the Albany Schools Supply List for the 2023-2024 School year.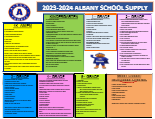 GREAT NEWS- BUSES WILL RUN AS NORMAL PICK UP & DROP OFF SCHEDULES FOR ALL STUDENTS!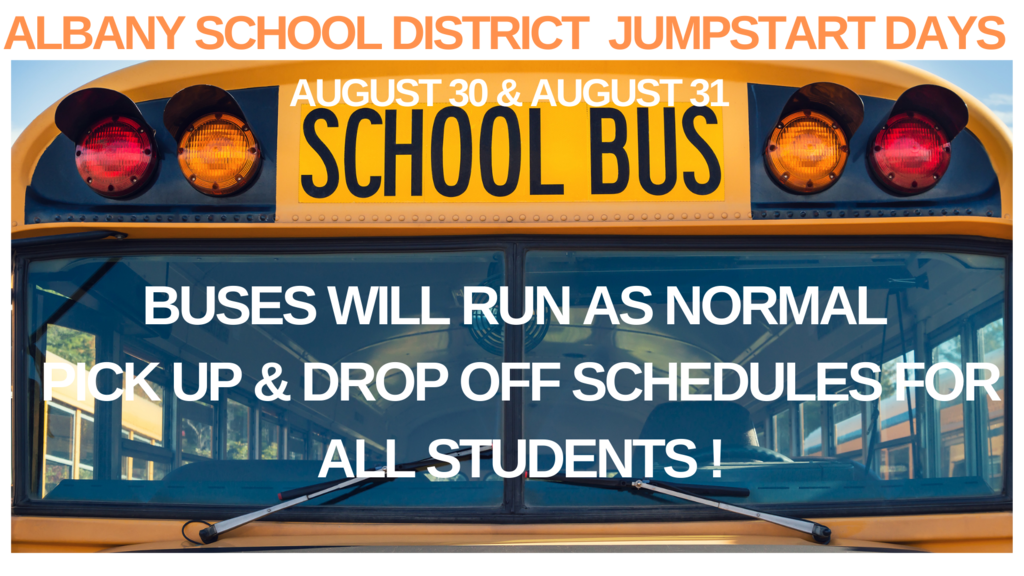 We are excited to launch our registration for the 2023-2024 school year through Infinite Campus, starting Monday, July 24th. (We ask that you please do not enter your student(s) registration before Monday 7/24, the portal is not LIVE until then).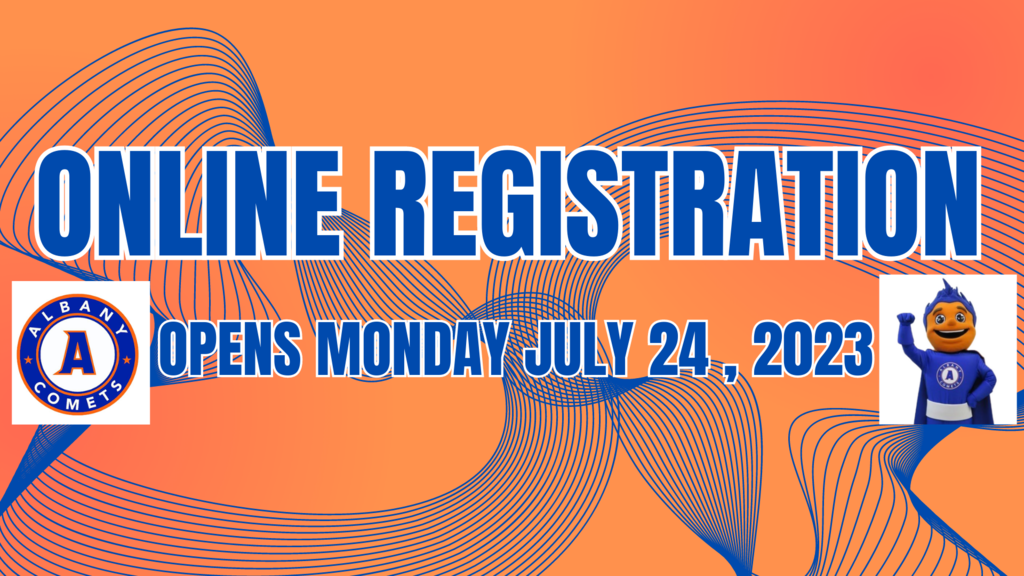 "We Love Our Schools" Yard Signs are selling for $10.00 in the Albany School District Office. Please stop in to get yours today and display it proudly in front of your home or business. The signs will also be on sale during our back-to-school night on August 29, 2023. All proceeds from the sale will go to support student C.A.R.E. awards. Go Comets!!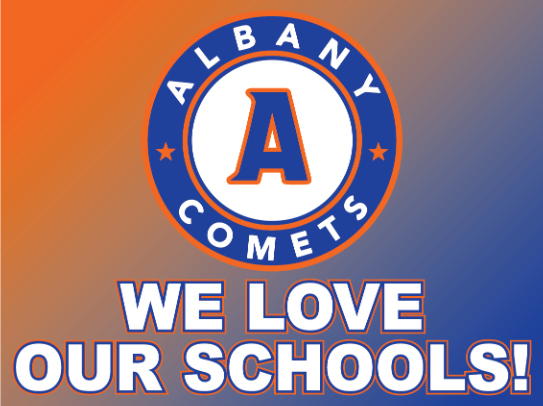 Day 4 (Last Day😢)of the Middle School DC Trip. We visited Mt. Vernon today and toured George Washington's homesite. The students were engaged and saw a truly historic site. The last 4 days were exhausting, but so worth it! We can't thank #WorldClassrooms enough for providing an opportunity for our students to experience such an awesome city. The students expanded their learning and have definitely checked off some bucket list items. We are already starting to plan our next trip for the summer of 2025! If you have any questions, feel free to reach out to Mr. Brandon Bakken (
Brandon.bakken@albany.k12.wi.us
)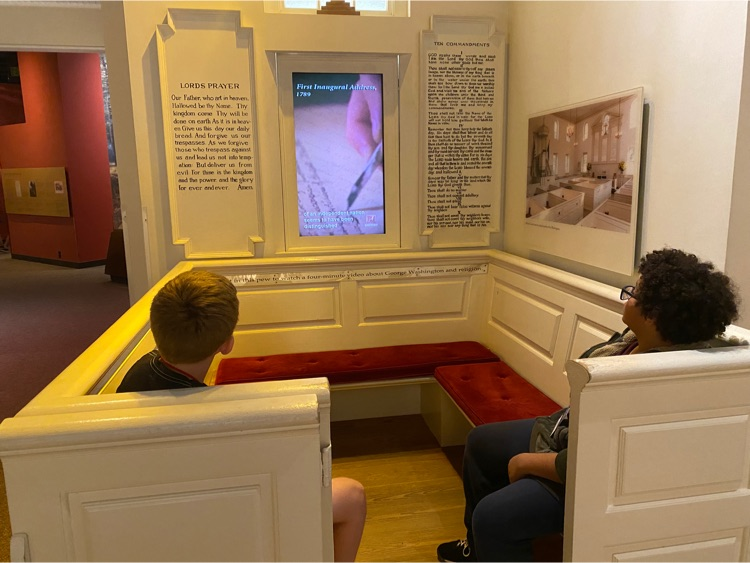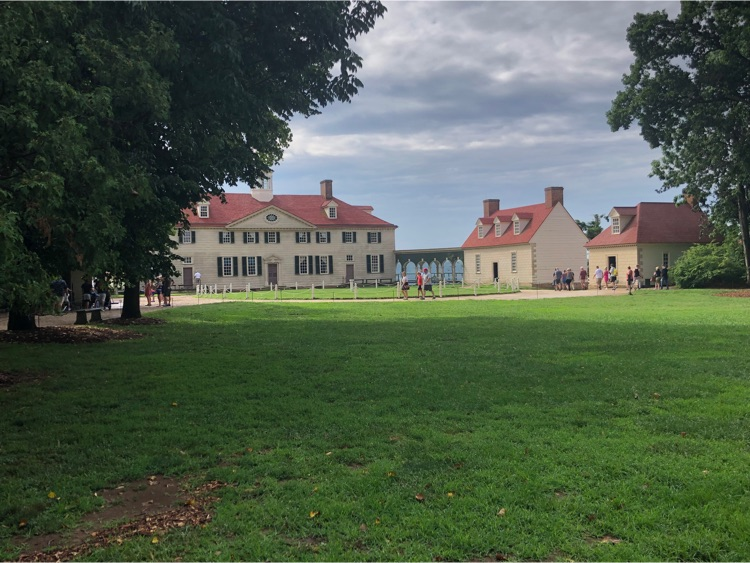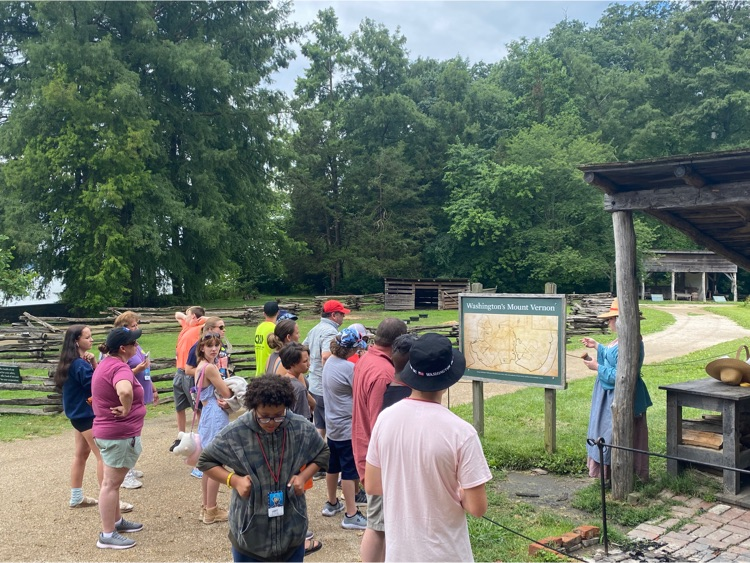 Day 3....Middle School Washington DC Trip! We travelled to Gettysburg today. We enjoyed the museum, the cyclorama, and had a guided tour around the battlefield. Our guide was spectacular and really made the tour fun and educational. In the afternoon we explored the FDR and MLK memorials. The day was capped off with an evening out in the National Harbor area. It was truly a great day and another wonderful experience for our students and parents! #WorldClassrooms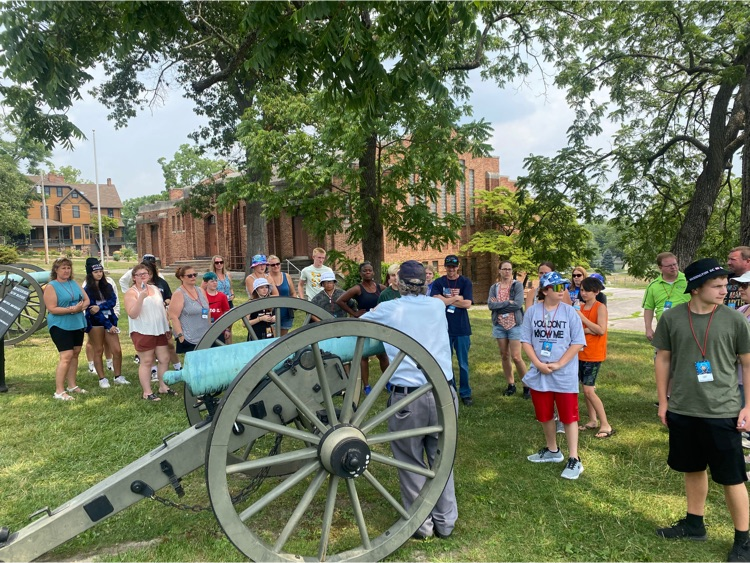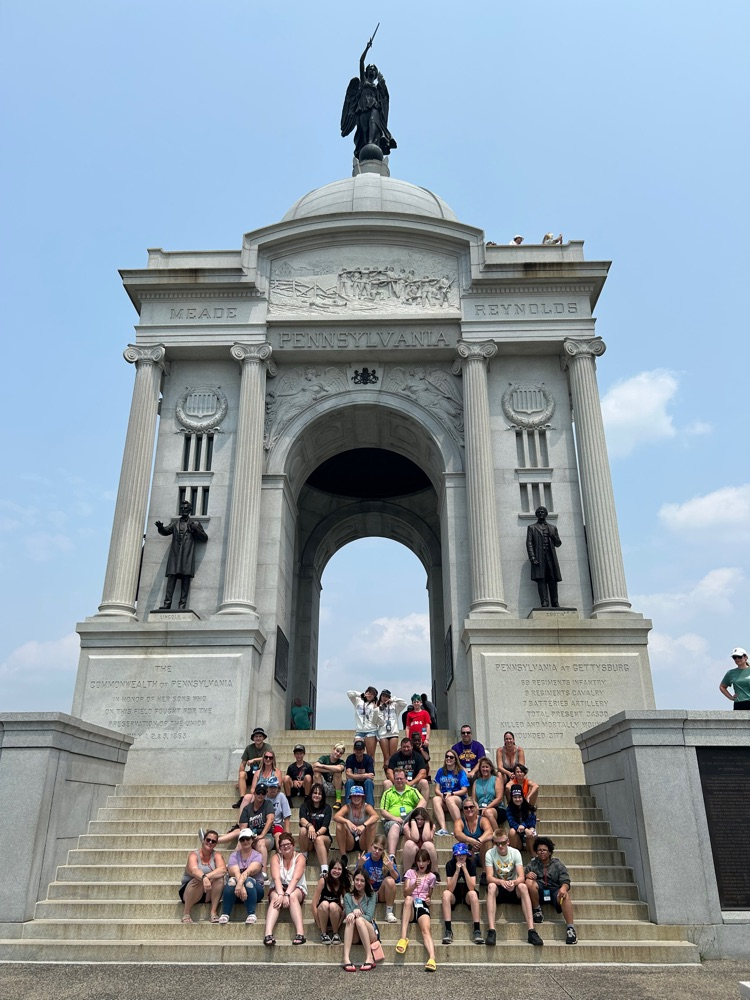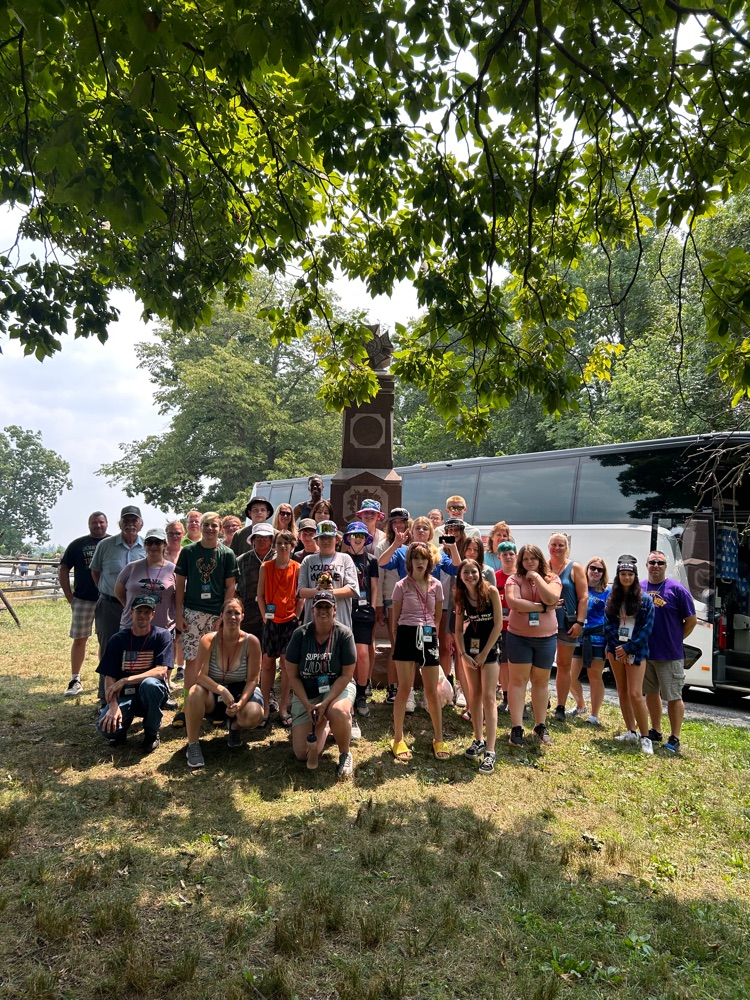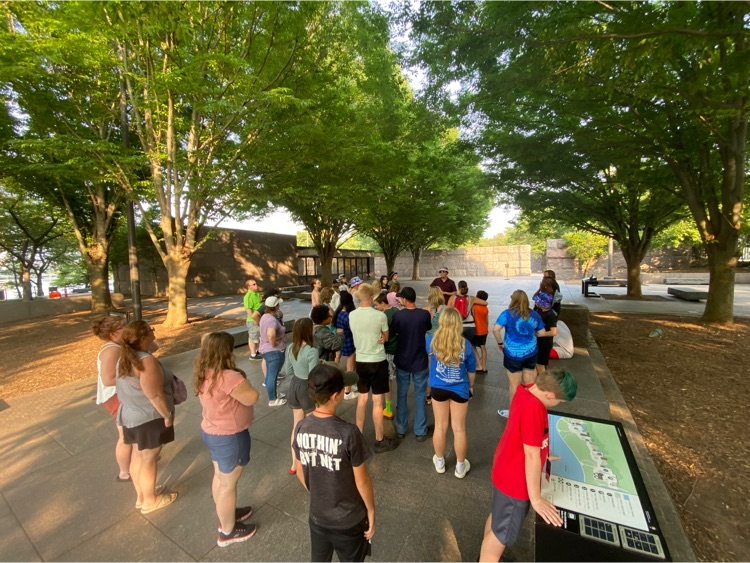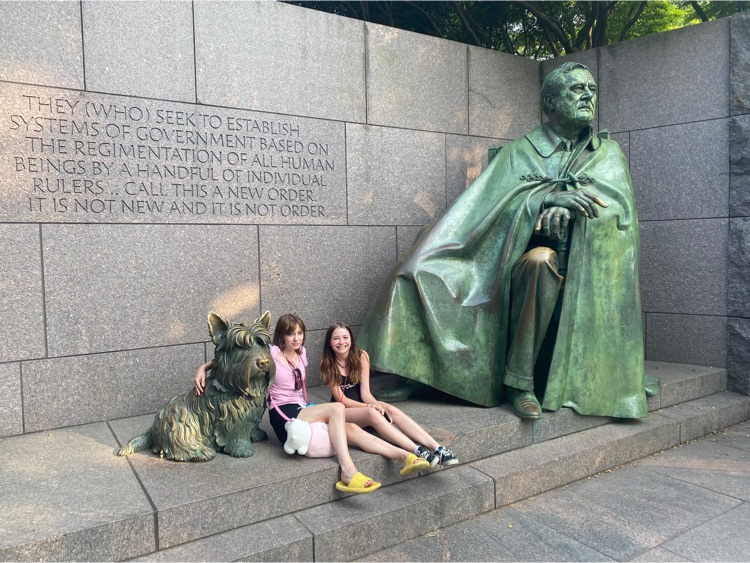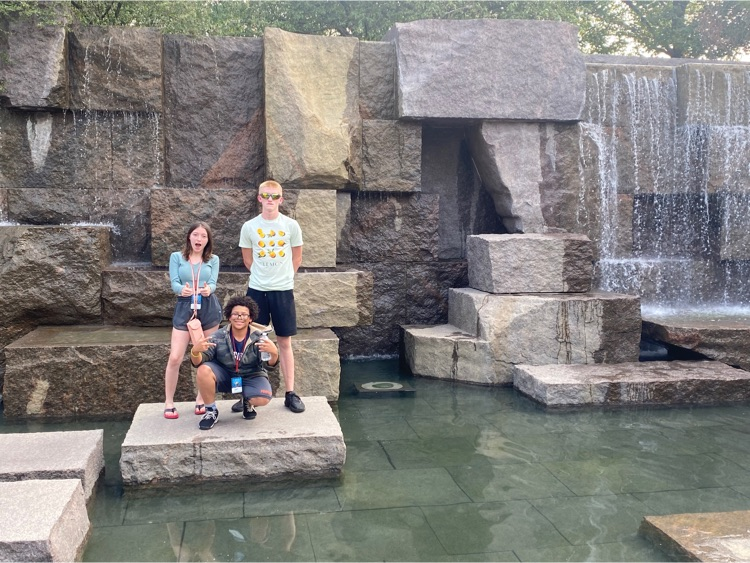 Day 2 of our Middle School DC Trip! What a day...Arlington National Cemetery, White House, and a US Capitol Tour. We ended our day at the Lincoln Memorial, Vietnam Memorial, and the Korean War Memorial. The kids are having a blast and making memories that will last a lifetime! #WorldClassrooms