Thank you to one of our special friends for the very special handmade ornaments for one of our holiday trees.

These 4K students reached milestones in 1000 Books Before Kindergarten last week, and they're pretty excited about it!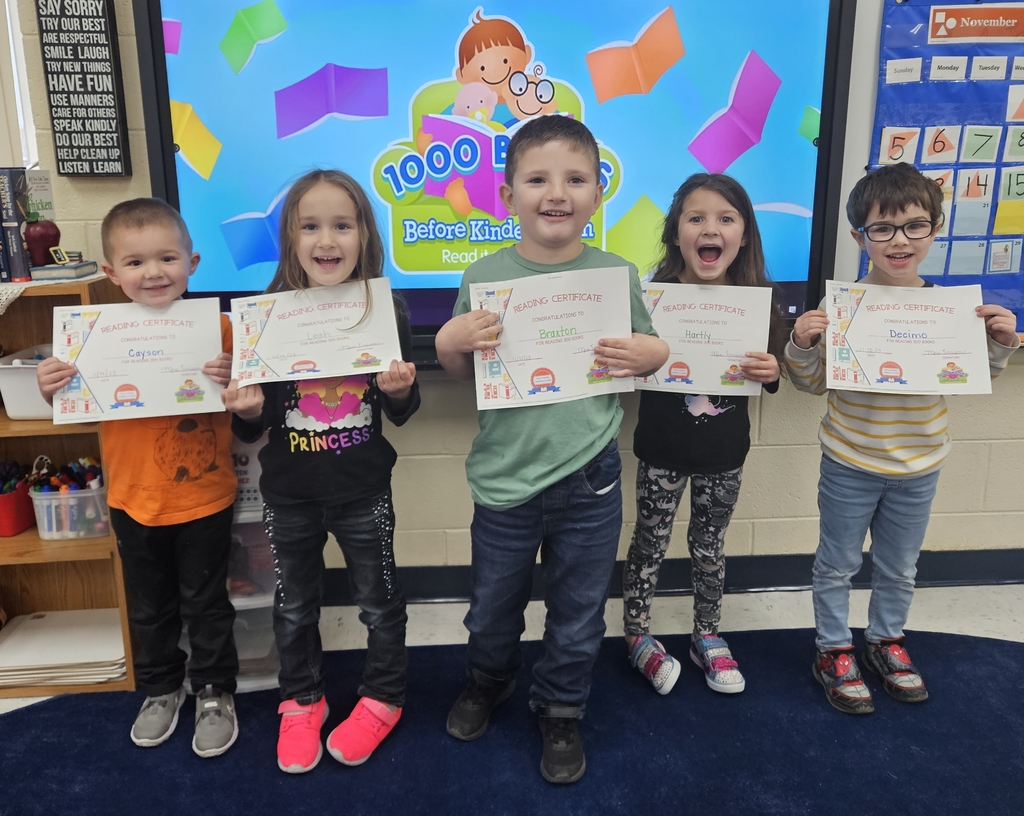 This proud boy used his coupon today to assist Mr. Briggs for a half hour.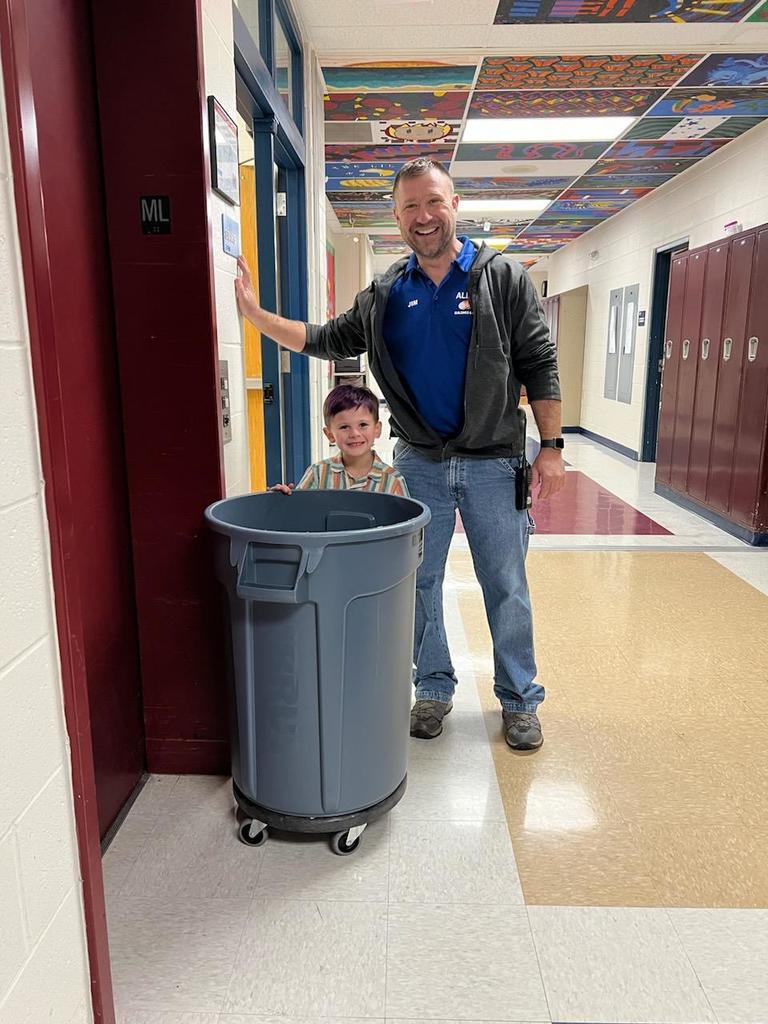 Ms. Laura, children's programming specialist at the Albertson Memorial Library, made her monthly visit to Mrs. Everson's classroom to read stories to our 4K students. This visit brought the students to 138 books read in the classroom this year!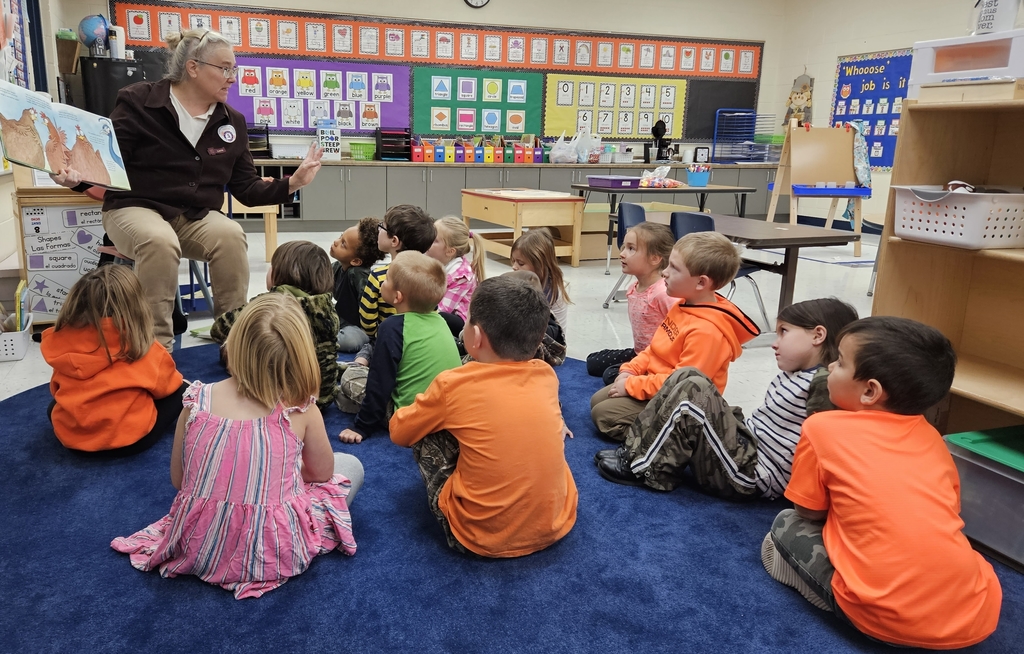 Look, Care Coupons turned in to read the Pledge of Allegiance....We are "Thankful" for our students and staff. Great work kiddos.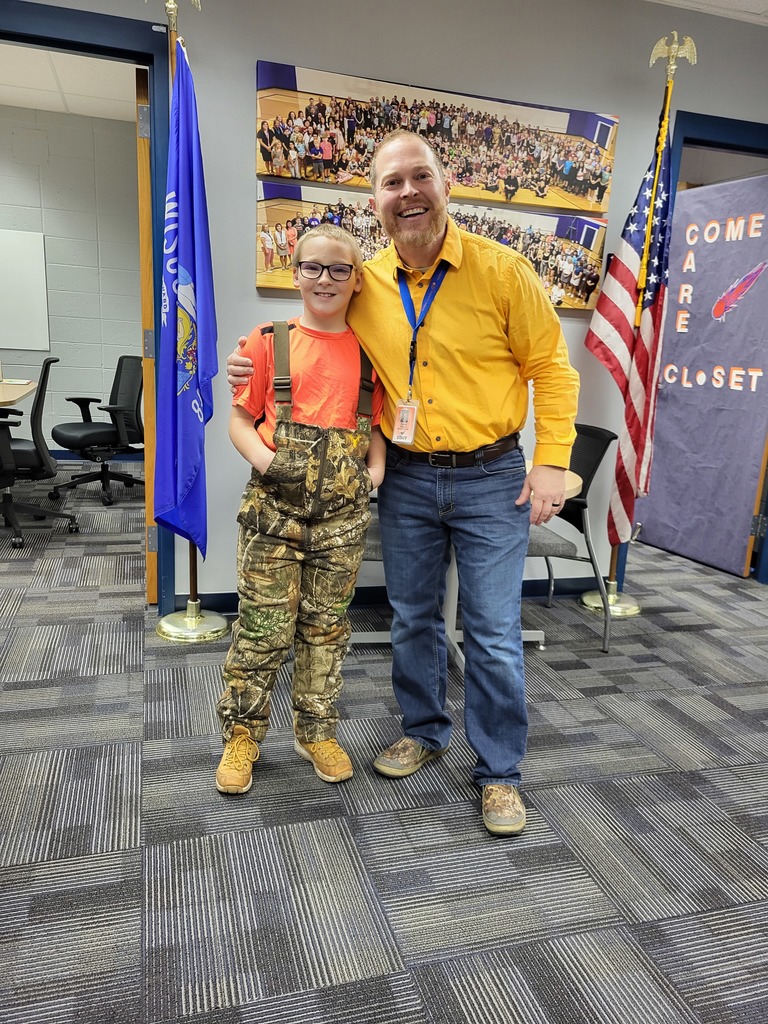 This week we had Care Coupons turned in to read the Pledge of Allegiance....simply brings a smile to your face! Thank you.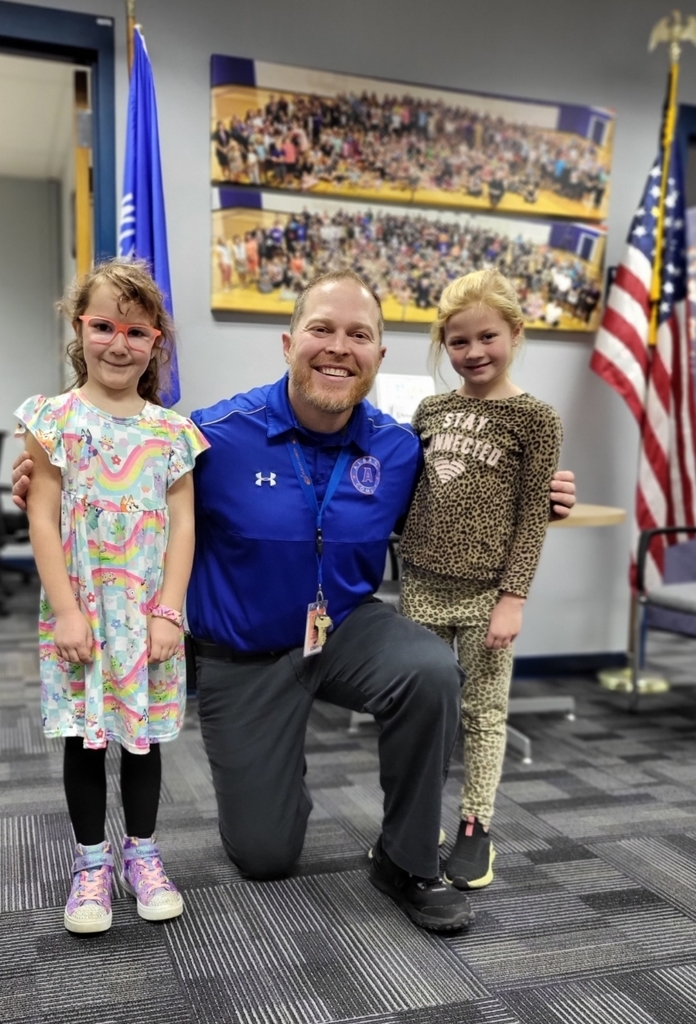 This week we had Care Coupons turned in to read the Pledge of Allegiance....wonderful job!

Thank you Ms.Jolene for sharing your quilting expertise with the first graders. The first graders have been learning about patterns, counting on, and fractions by making quilts.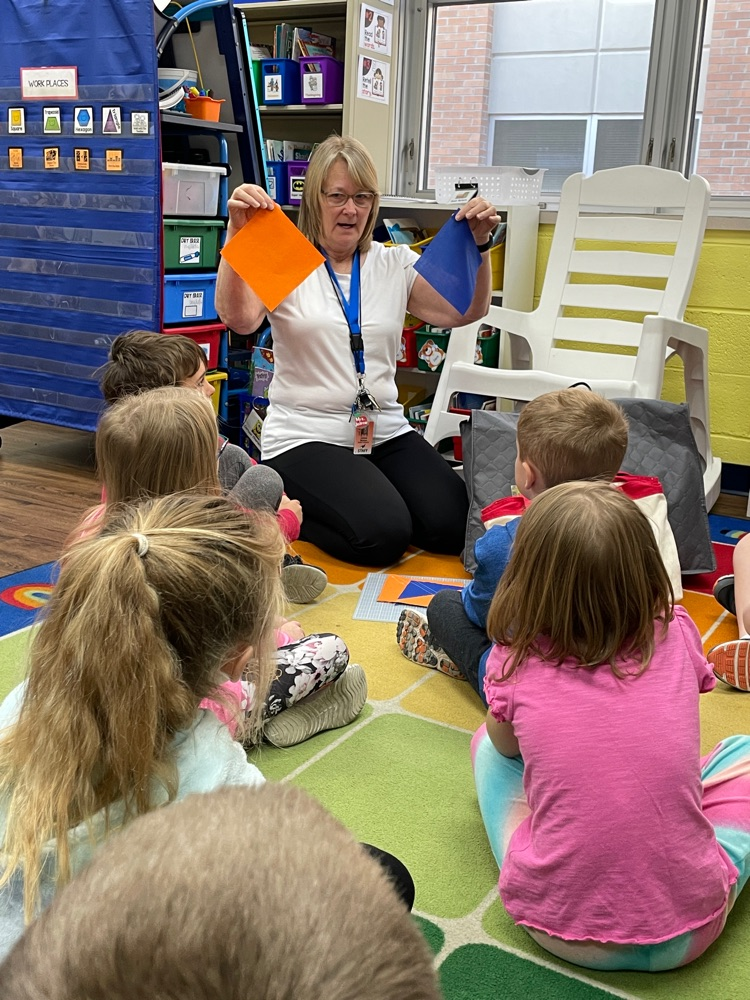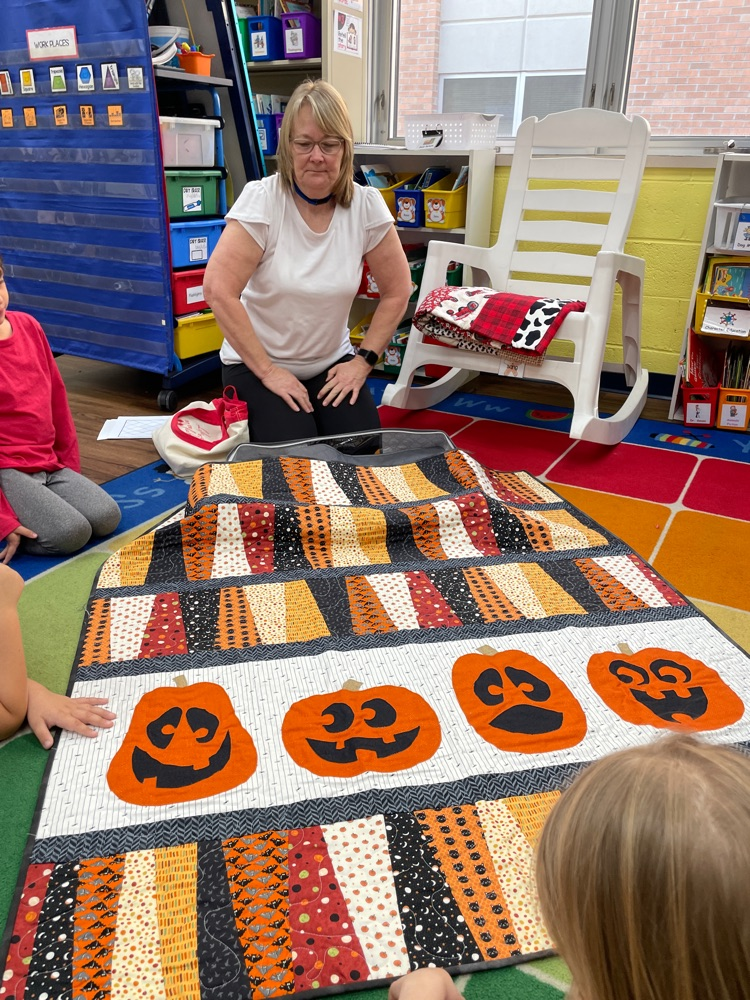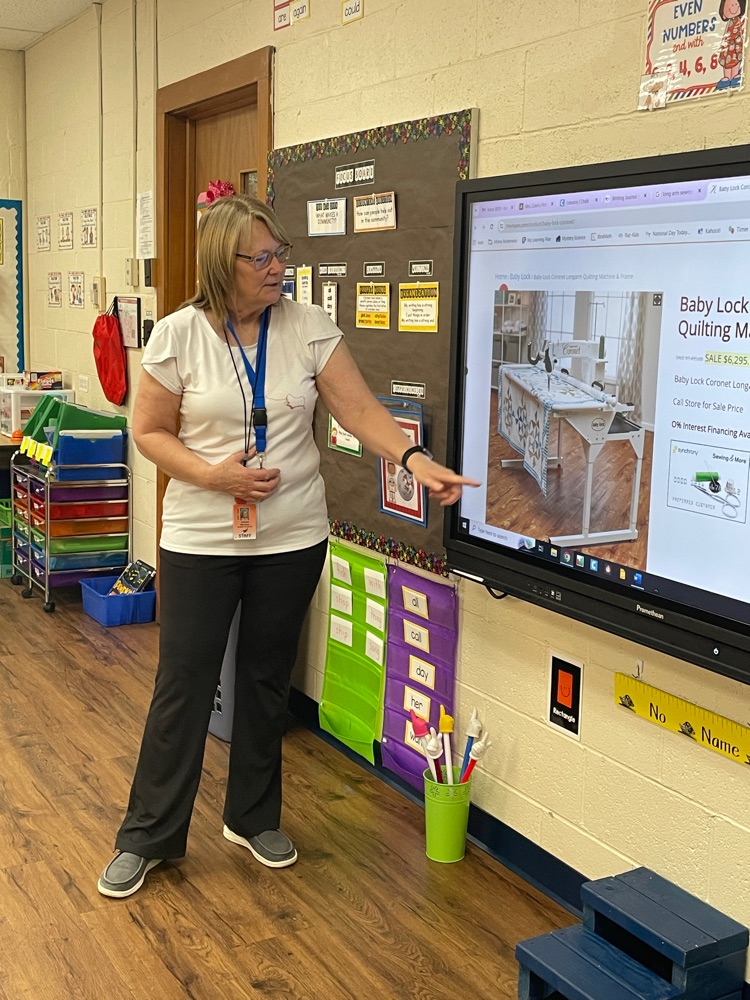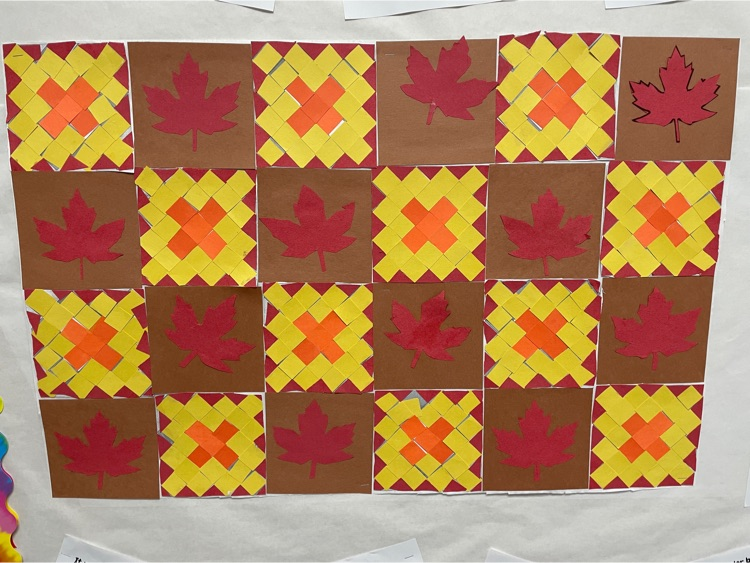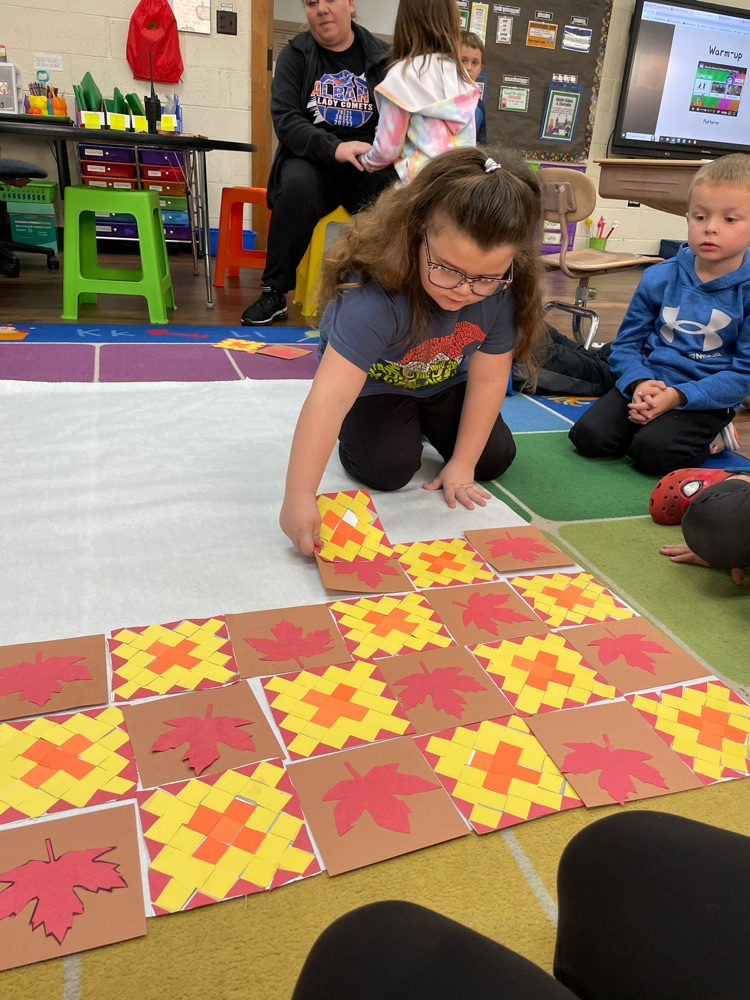 Cupcake Wars has begun! The Confectionery Arts students have created some phenomenal products! The judges have a tough job!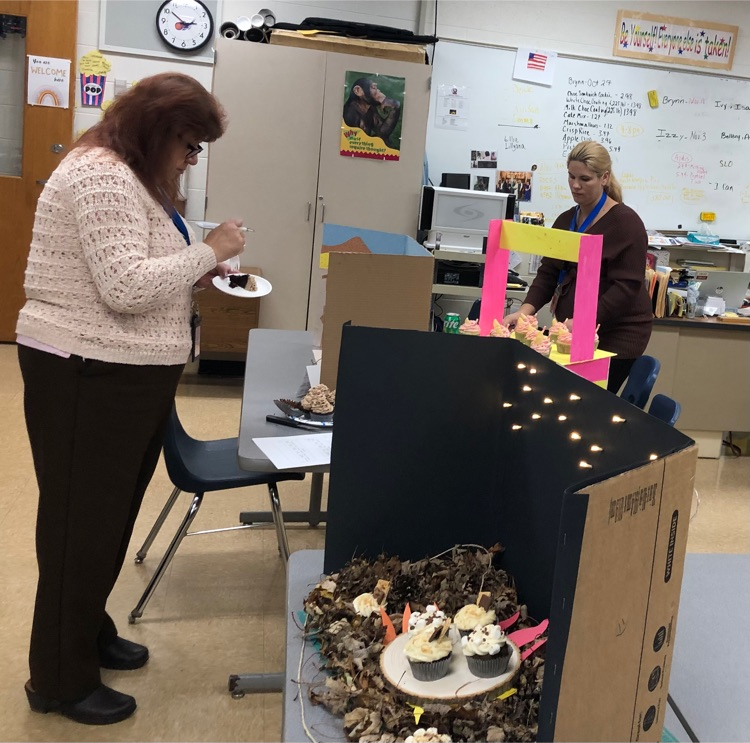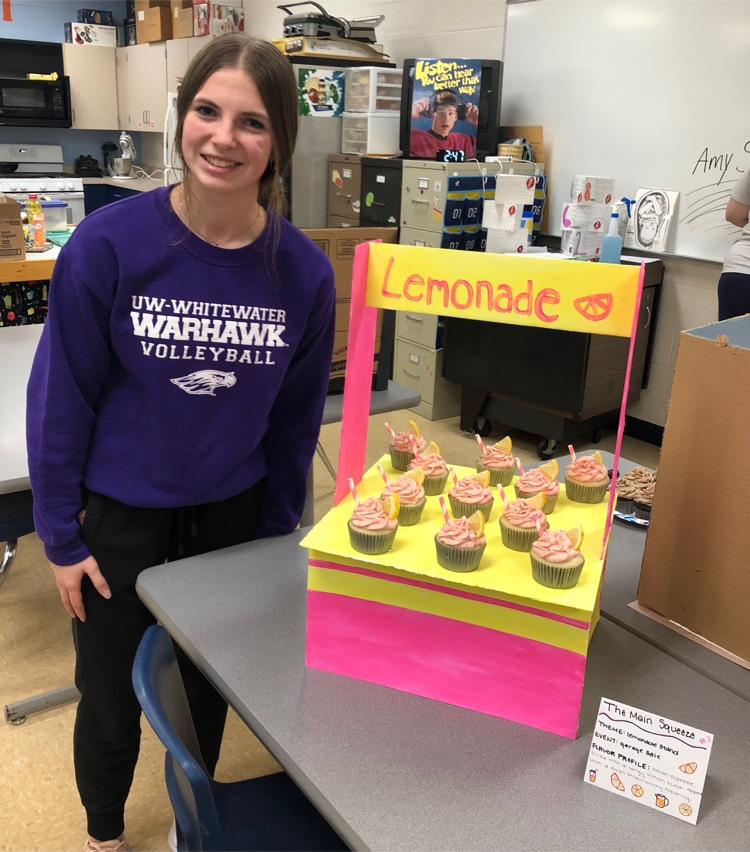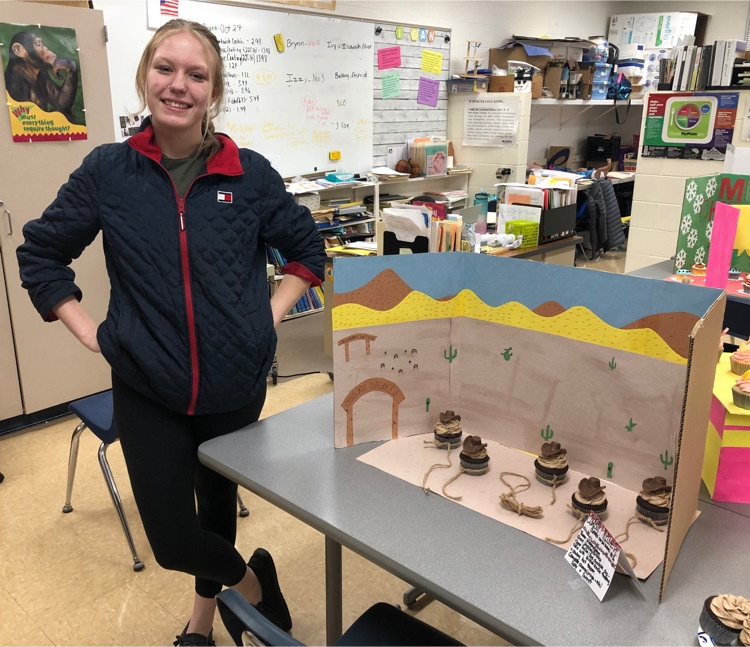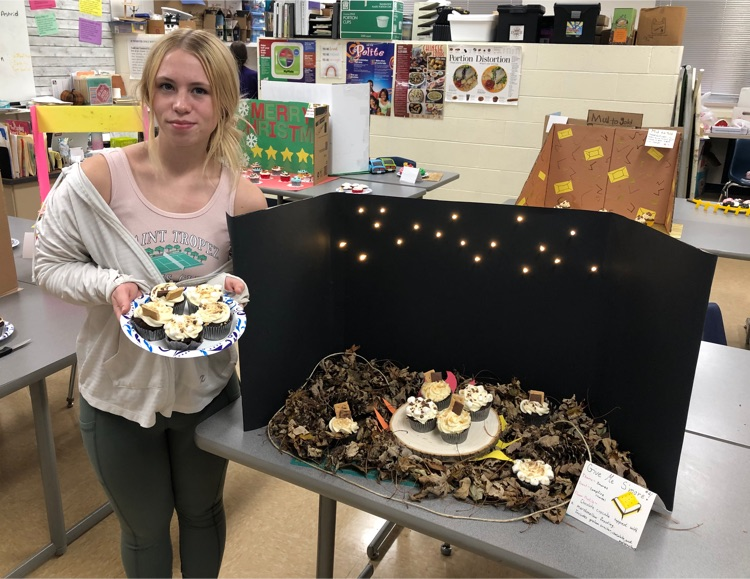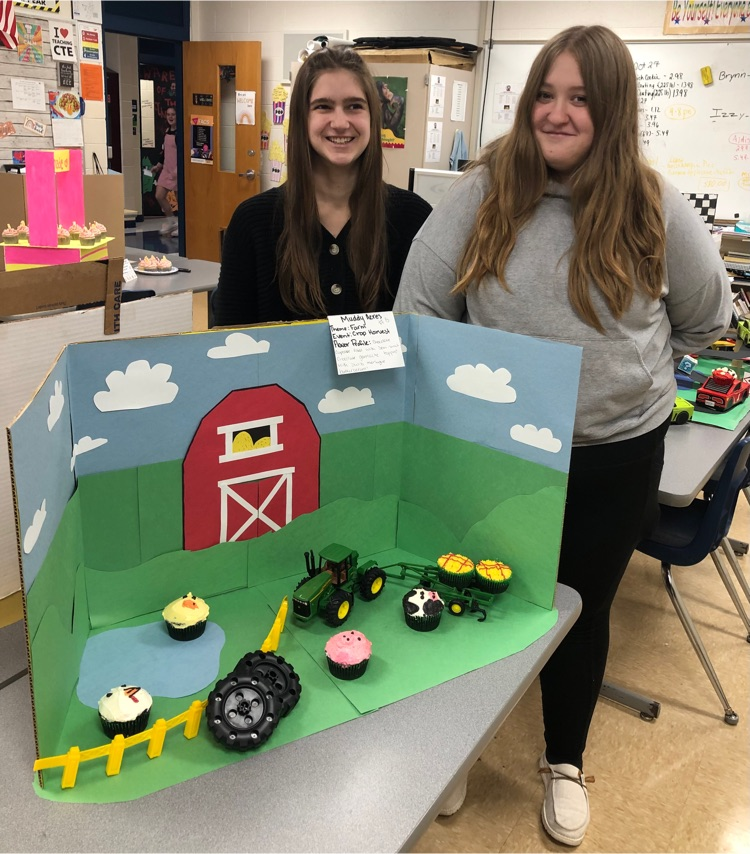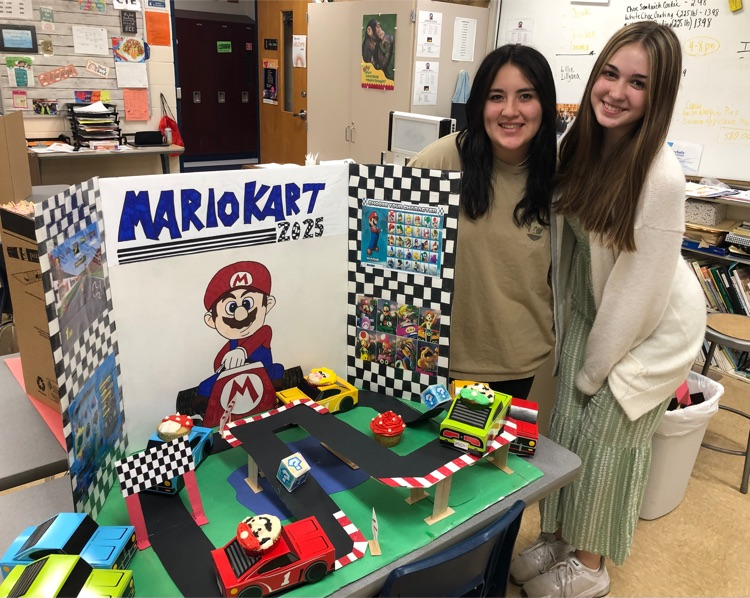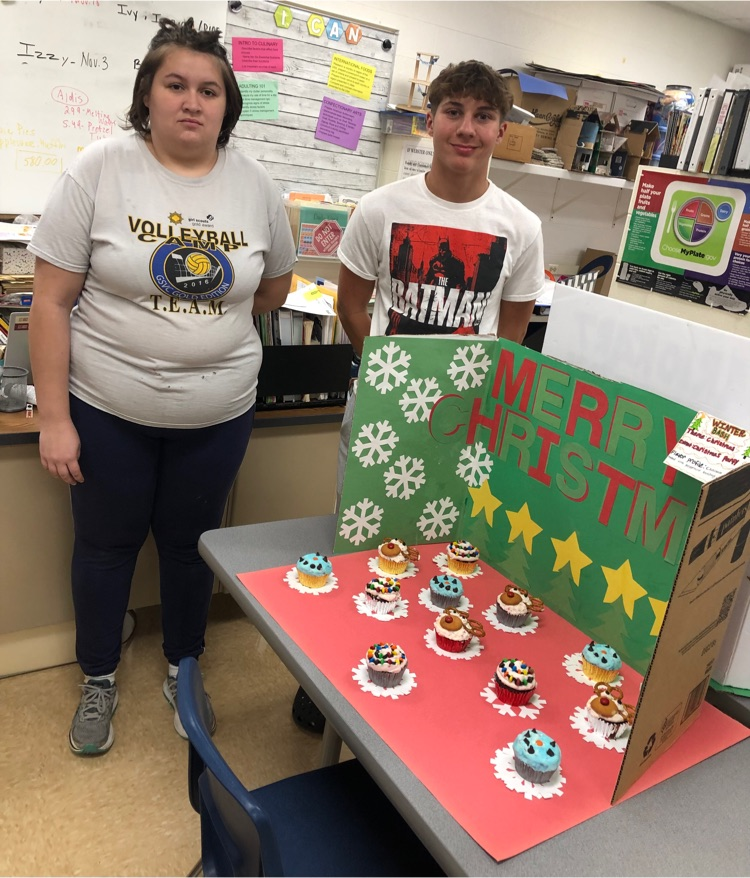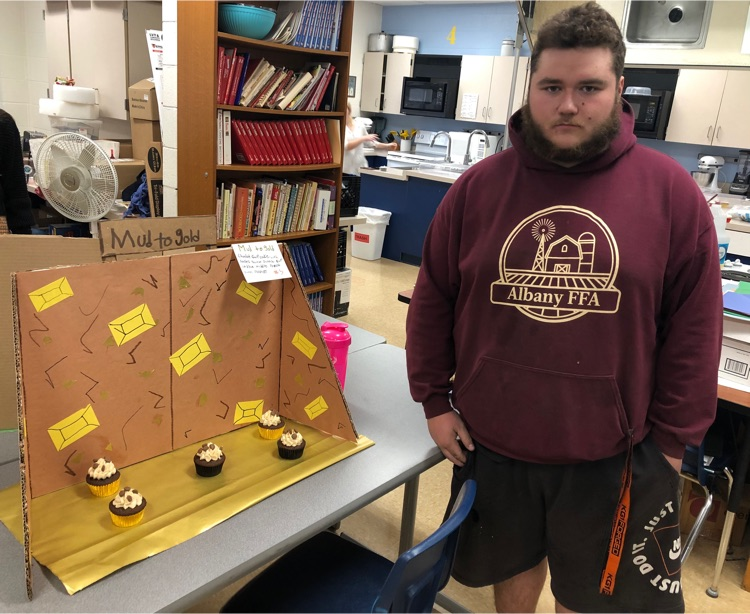 Albany School District-Honor Roll The Albany School District would like to recognize and congratulate the following students who made the honor roll for quarter 1, keep up the great work!
https://www.smore.com/ugbn2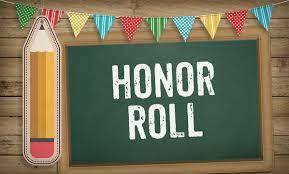 Today was our 50th day of school! The first graders celebrated by counting to 50, playing Race to 50, and listening to 50's music.

5th grade students created simple models of the ocean and sky to compare how the temperature of both affect evaporation and condensation.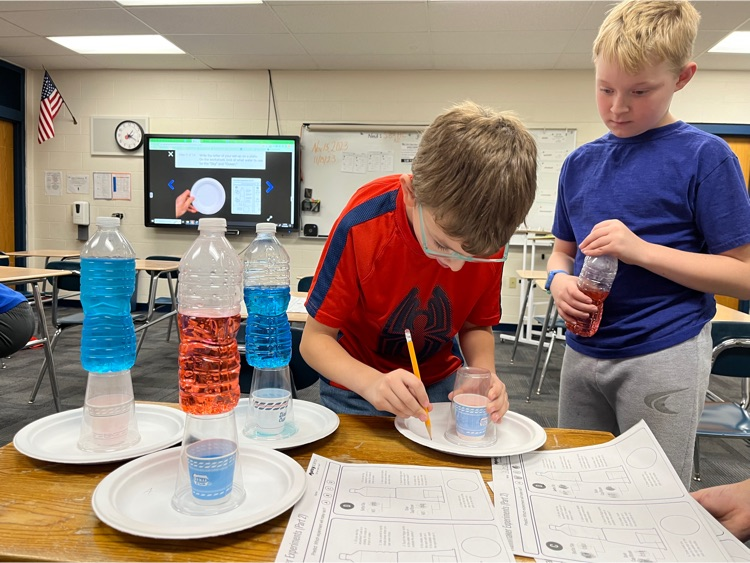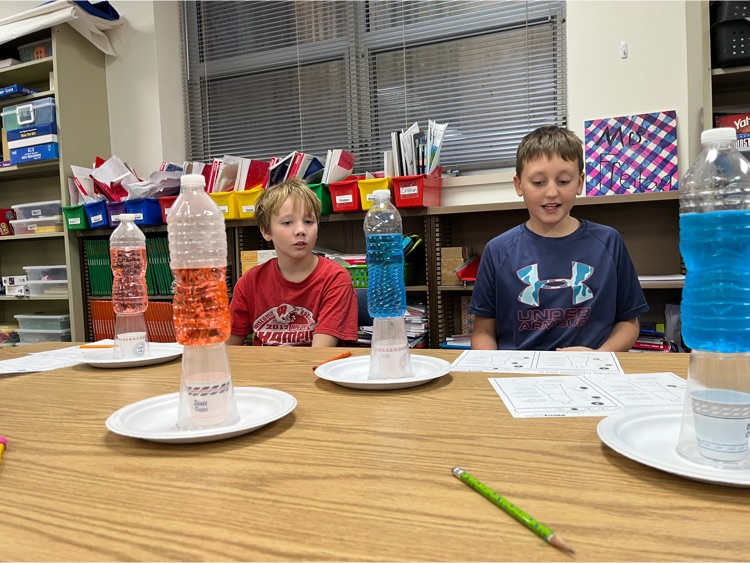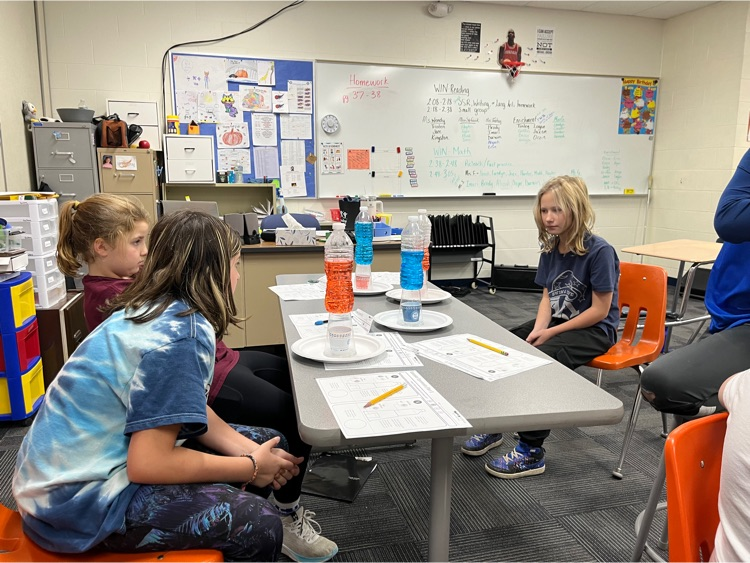 Today we recognized three individual staff members for representing our Measures of Excellence. They demonstrate excellence in Communication, Commitment, Teamwork, and Professional Growth. Congratulations to (L-R) Mrs. Morgan Brown, Mr. Derik Doescher, Mrs. Jeannie Doescher!!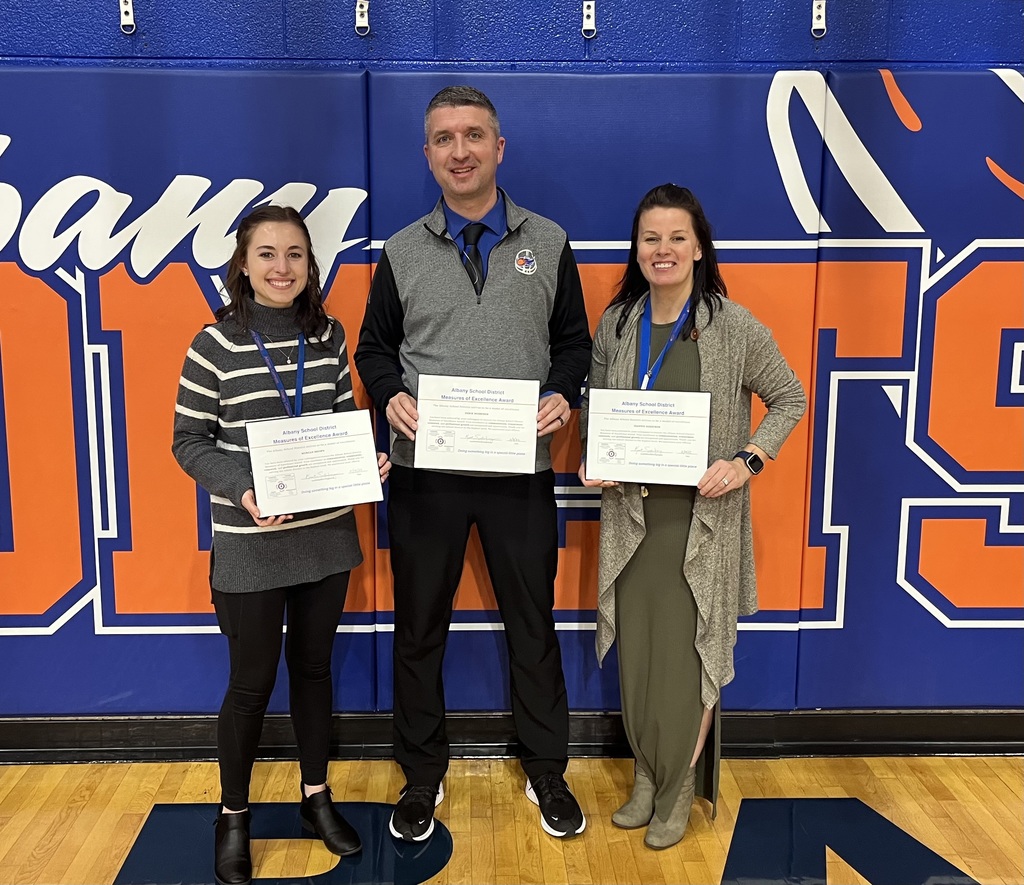 Today was an exciting day for the Albany School District. We started our 2023-2024 School year with our Quarter 1 C.A.R.E Assembly. 28 Albany students were acknowledged today for their outstanding Citizenship. 36 additional students had their C.A.R.E coupons pulled to claim remarkable gifts. There is something so SPECIAL when our schools all come together(4K-12) and we acknowledge our magnificent students. Way to go Comet Nation!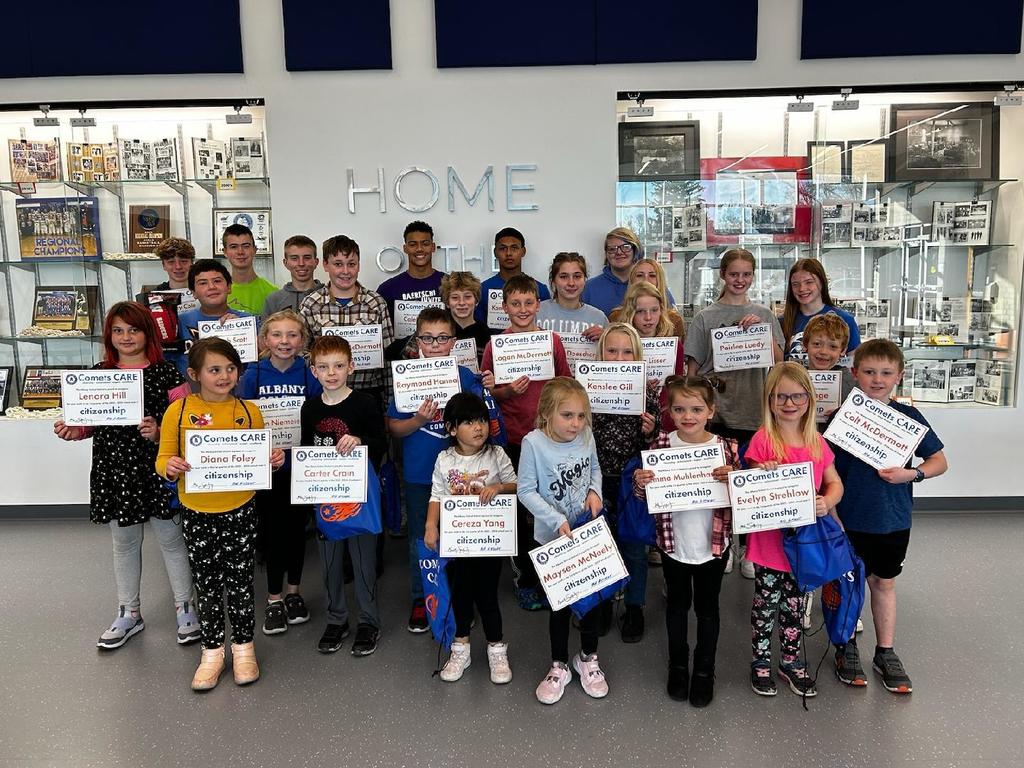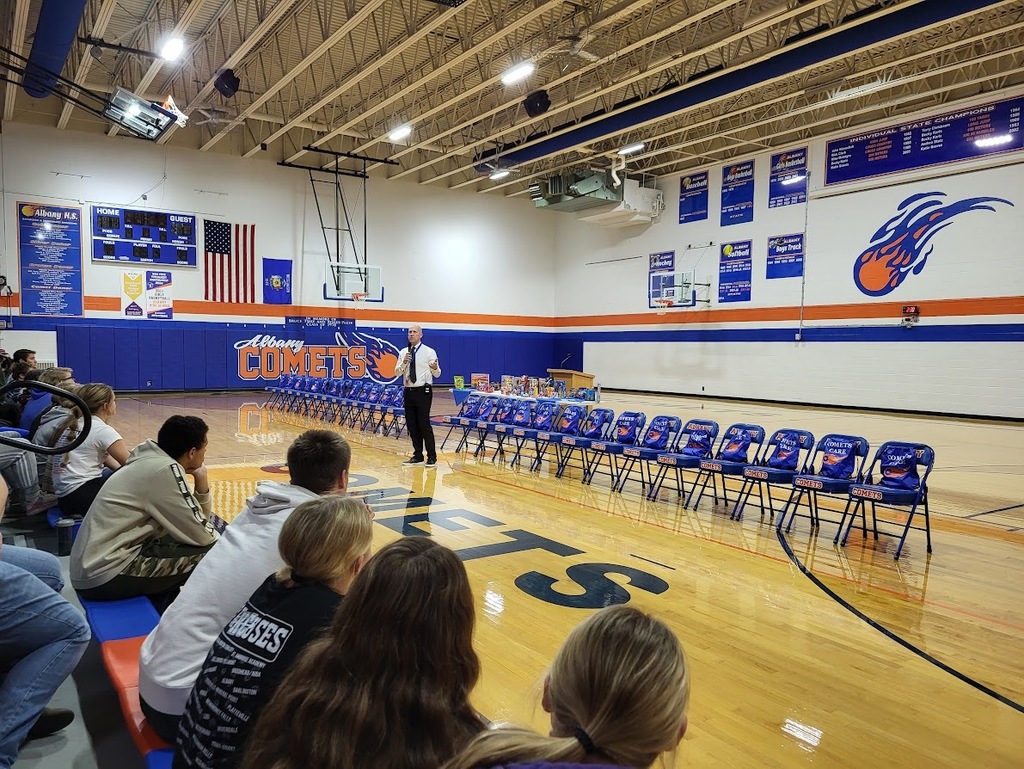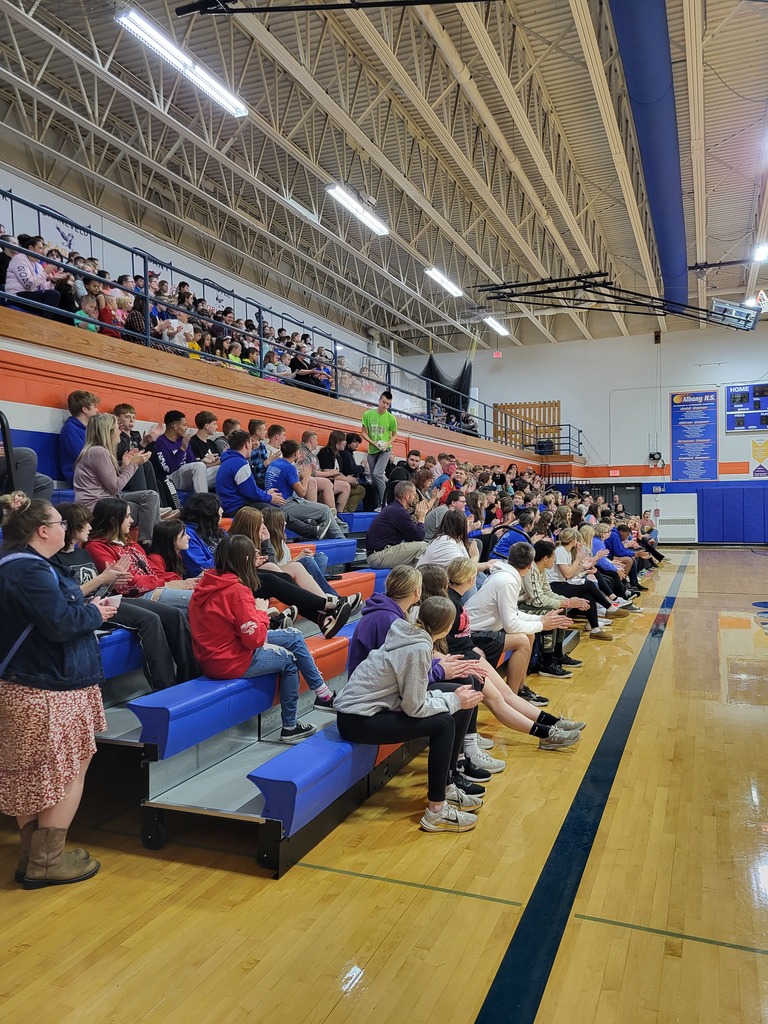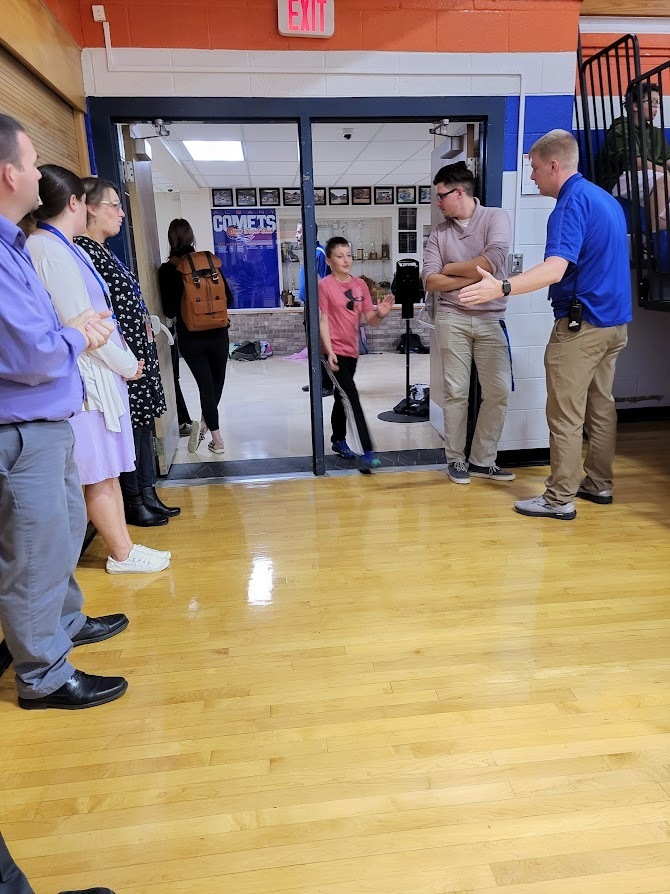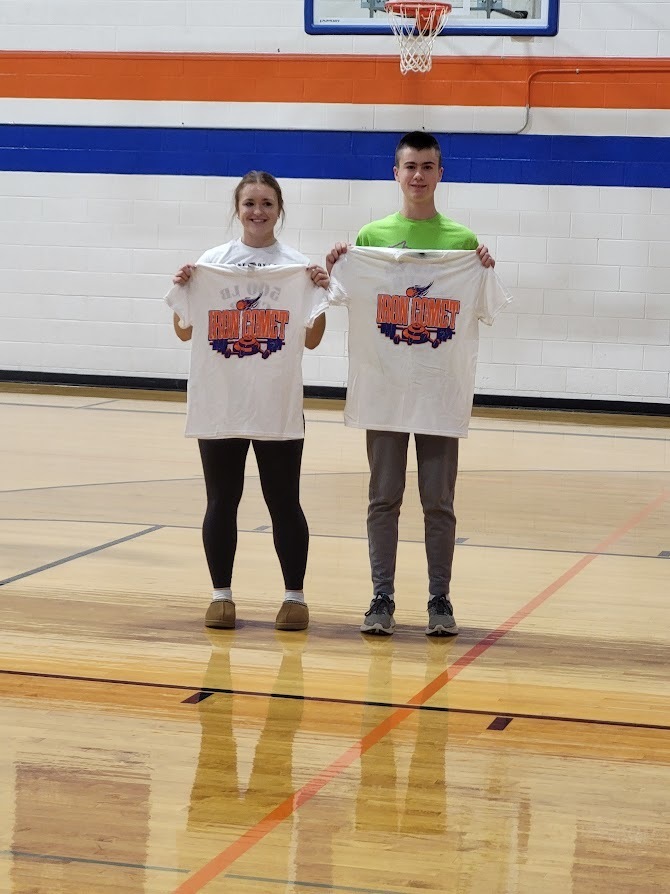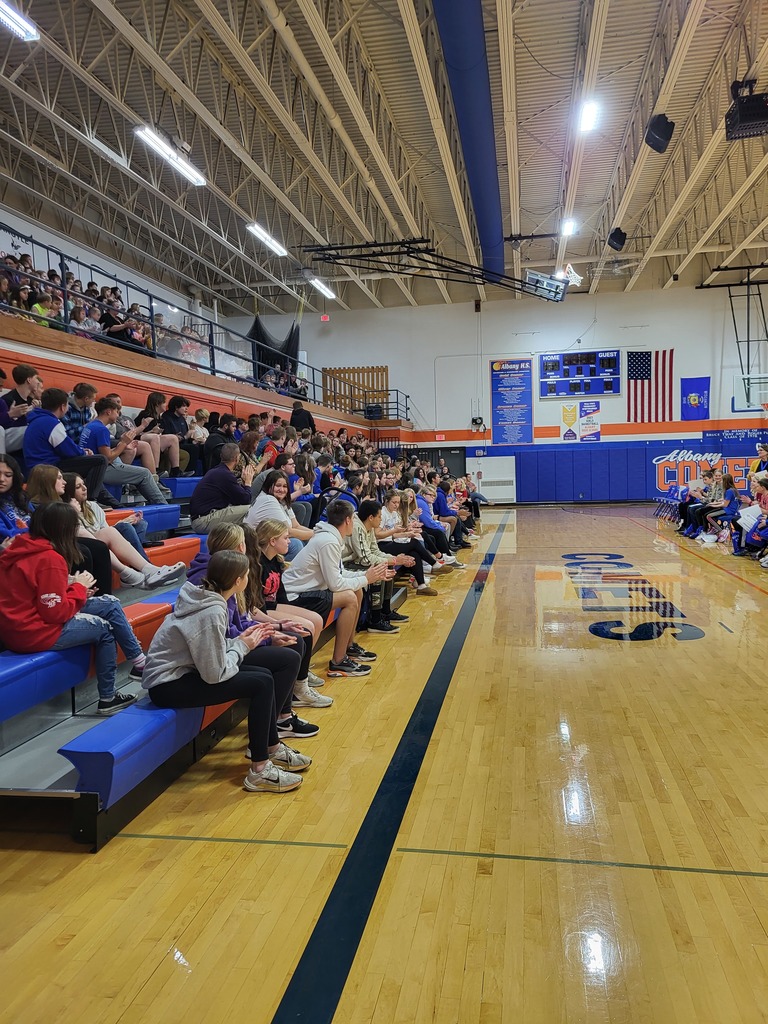 This excited first-grade student used the "Eat With a Teacher" coupon he got from the Comets Care store recently. He chose to have lunch with Mr.Ritzert.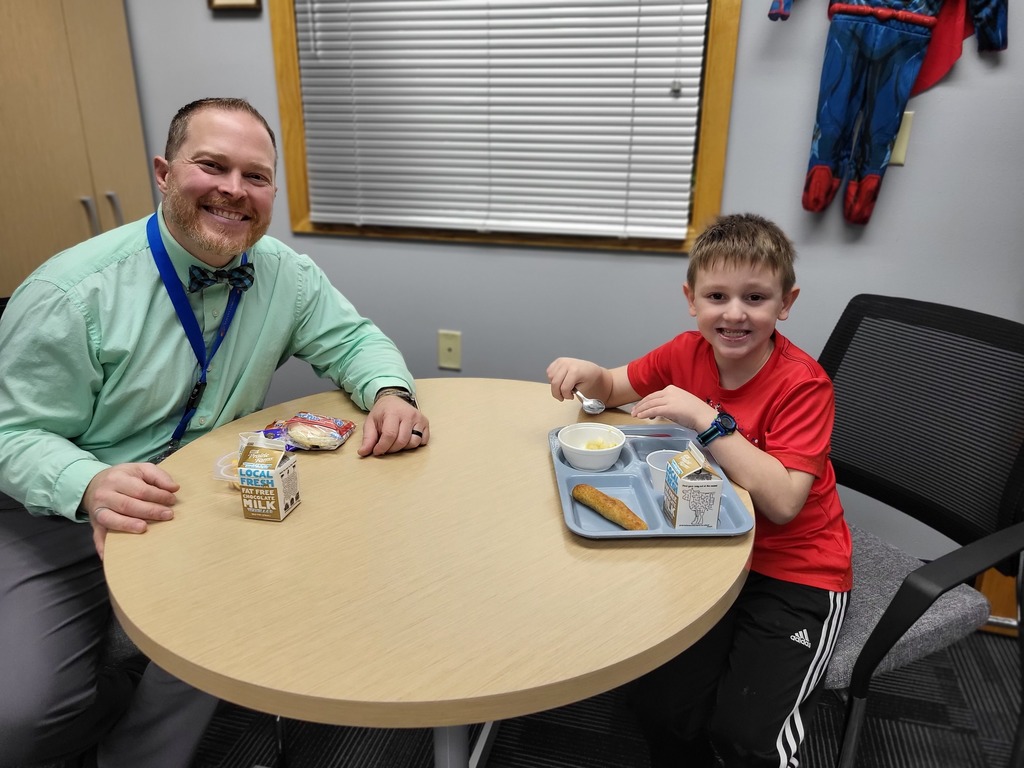 The Albany-Monticello HS girls basketball season starts on Tuesday, November 14th with JV & Varsity games at Benton HS. (6:00 & 7:15pm) These games will be livestreamed on youtube at the following web address:
https://www.youtube.com/@BentonZephyrs

The PTO will hold a BINGO Nght in the cafeteria tomorrow, 11/14, at 5:30. Join for fun and prizes!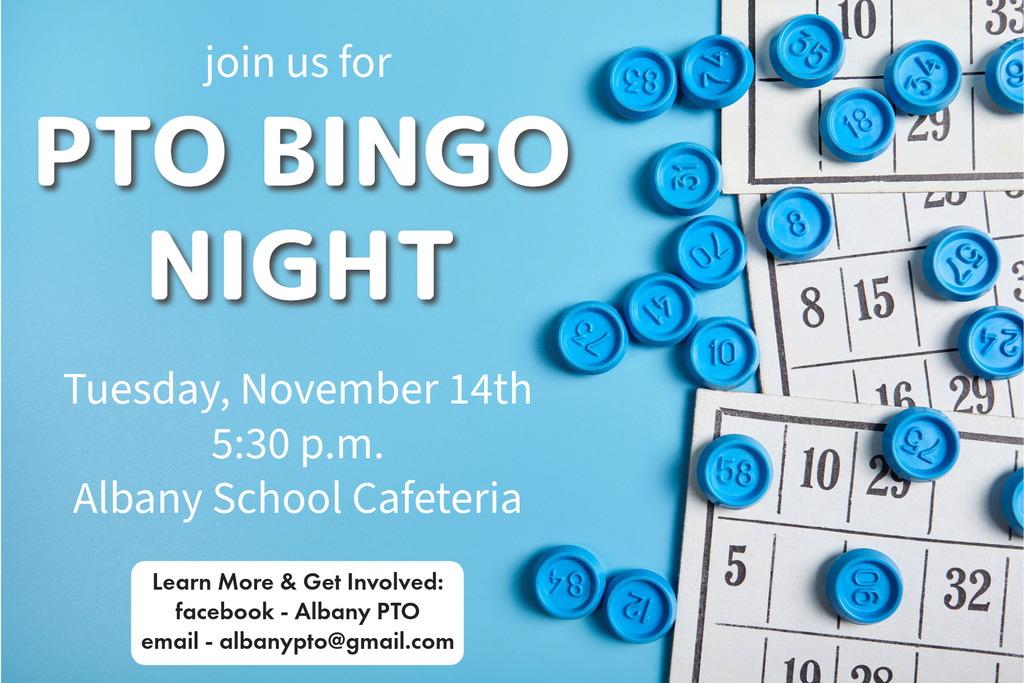 In addition to the two or three books we read in our classroom each day, our 4K students count and track books read at home to meet their goals in our 1000 Books Before Kindergarten challenge. Congratulations to these students for hitting major milestones this past week.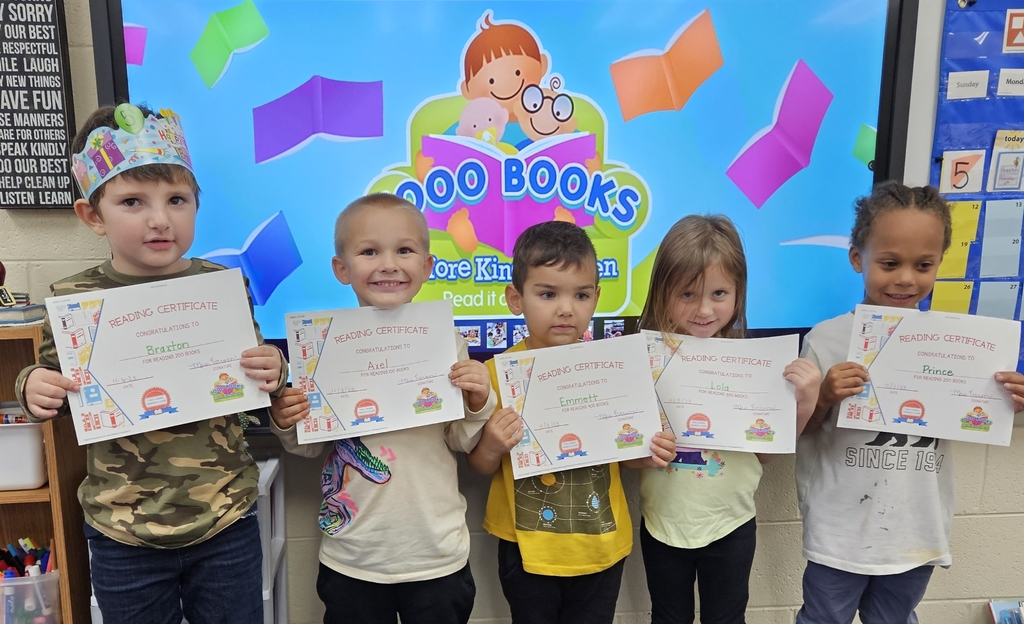 Aiden demonstrated an apricot dessert, a popular dish in Russia, after presenting a power point about Russia.The students in International Foods then prepared and sampled a Russian dish made with buckwheat kernels, Stroganoff, Chicken Kiev and Little Russian Pastries.